Country Programmes
The Coalition has established programs in China, Ghana, Mexico and Tanzania, bringing national governments and local organisations together to implement evidence-based ideas and new, collaborative approaches to address the most important challenges facing urban populations.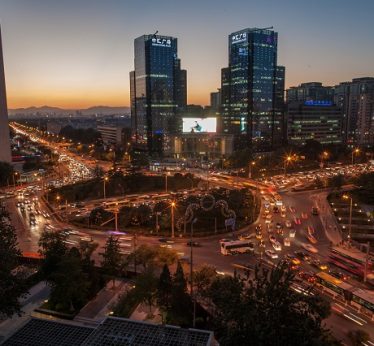 Through our Country Programmes, the Coalition for Urban Transitions provided dedicated support to equip national decision-makers with the best available evidence and advice for national urban policy making, integrating urban goals into economic and wider development plans.
The Coalition assisted national governments to create and implement clean urban development strategies, with the aim to develop cities that help governments achieve faster, fairer economic development and improve quality of life while tackling the climate crisis.
To achieve this impact, the Coalition led a shift away from business-as-usual urbanisation towards the 3C (compact, connected, coordinated) model of urban development that supports inclusive and sustainable economic growth. The Coalition leveraged this approach by working with rapidly urbanising countries to enhance the development and delivery of national urban policies, spatial plans and infrastructure investment strategies. Combined with our Research Programme, our country-level work moved the conversation on urban development toward finance and economic decision-making by assembling ground-breaking evidence on the economic case for 3C cities and laying out how decision makers can use national policy levers and new financing instruments to overcome barriers to scaling up investment in more compact, connected and coordinated urban development.
In each country we worked in, local partners assembled a network of key stakeholders including government, utilities, research institutes, civil society and businesses, providing a platform to explore critical urban questions and address key gaps in knowledge and practice. Our deep, sustained engagement with a wide range of urban decision-makers and actors helped to break down traditional silos and create space for innovative, collective solutions.