Finance
Funding and financing sustainable urban infrastructure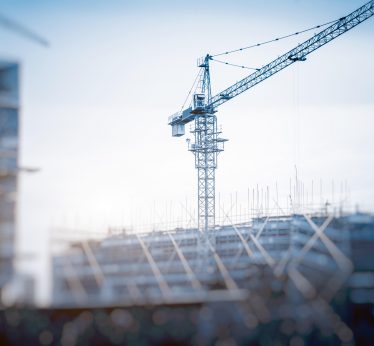 This Global Programme focused on the fiscal preconditions and financing mechanisms for national governments to mobilise investment in sustainable urban infrastructure at scale.
Creating compact, connected and clean cities could increase economic productivity, improve public health and cut greenhouse emissions. Realising this opportunity depends on funding sustainable urban infrastructure including in buildings, energy, transport, sanitation and water. As of 2021, the financing gap exceeded US$1 trillion a year.
This Global Programme made the case for a coordinated or systems approach to urban finance. Traditional approaches to urban finance have often focused on actions that cities can take, such as issuing municipal bonds or securing a good credit rating. In contrast, this Global Programme recognised the critical roles that national governments must play in mobilising resources and ensuring long-term fiscal sustainability of major sustainable infrastructure investments at the city level.
The team published pioneering papers considering how national economic decision-makers – such as heads of state and finance ministers – could expand the resource envelope and manage liabilities. Where there are robust fiscal underpinnings, this work identified key instruments to crowd in private finance for low-carbon, climate-resilient projects. They also worked with national governments in China and Mexico to appraise national policy options to fund and finance compact, connected, clean cities.
Background papers
The Mexico: Building Back Better paper is part of the Coalition for Urban Transitions' Finance programme. It has not undergone our rigorous internal and external review process yet and is therefore considered a background paper.
This paper explores the role that compact, connected and cities could play in Mexico's economic recovery from the COVID-19 pandemic. It focuses on the finance reforms needed at the national, state and local level to create employment and generate the sustained and balanced growth the country needs to offset the health and economic shocks of the past year.
The Financing Sustainable Recovery from the Pandemic—lessons from China and Mexico paper is part of a report series from the Coalition for Urban Transitions. This report is a synthesis of Seizing China's Urban Opportunity: Cities at the heart of the 14th Five-Year Plan and Mexico: Building Back Better which include original climate and economic analysis and modelling.
This is a background paper which has not undergone the Coalition for Urban Transitions rigorous internal and external peer-review process. The research has been carried out under the auspices of the Grantham Research Institute on Climate Change and the Environment. The views reflected in this report do not necessarily reflect the views of the wider membership of the Coalition for Urban Transitions. This material has been funded by the UK government; however, the views expressed do not necessarily reflect the UK government's official policies